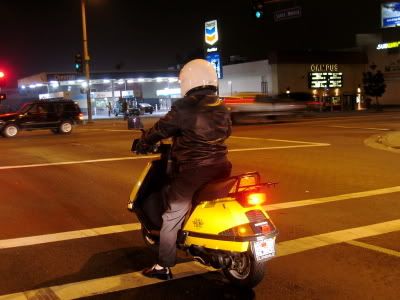 At Santa Monica and Vermont. Thursday night. White socks with black shoes. Is it me, or is Kim Jong-Il is riding a scooter around LA?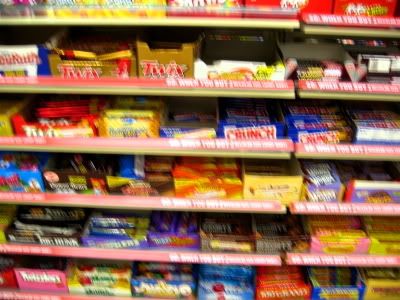 7-11. Friday night. I bought gummy bears and Sweet Tarts and then fell asleep watching "Wallace and Grommit".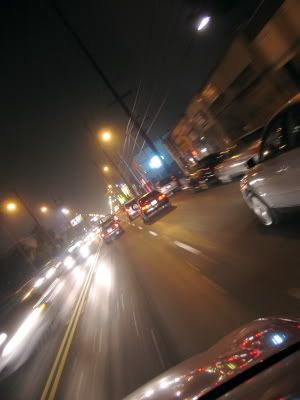 Somewhere on Santa Monica.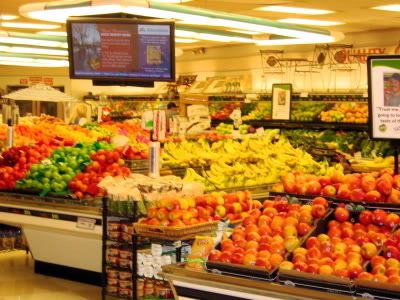 In a neighborhood grocery store. I got busted by the grocery store security for taking photos. I heard the PA system paging security right after I had taken my first shot. The security guard tracked me down, a few aisles over in coffee, sugar, spices, and paper products. I was told I could come back and seek an "authorization" to take photos in the store. He was nice about it. He asked if I was taking pictures "for school". I should've told him it was for my obscure but persuasive blog.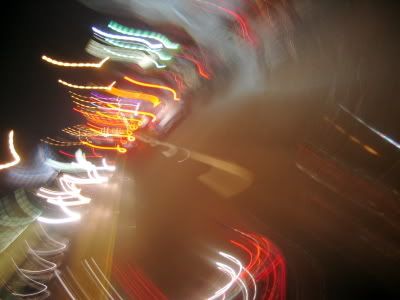 I don't remember. I take a lot of pictures like this in L.A. It's that kind of place. This is actually what it looks like to me most of the time.