I'm in my office on Sunday, just before 7 p.m. The sun is hanging out to the west in a golden pink haze behind the office buildings of downtown L.A. -- almost exactly as in the scene from Tyrell's office in
Bladerunner
in Los Angeles in 2019.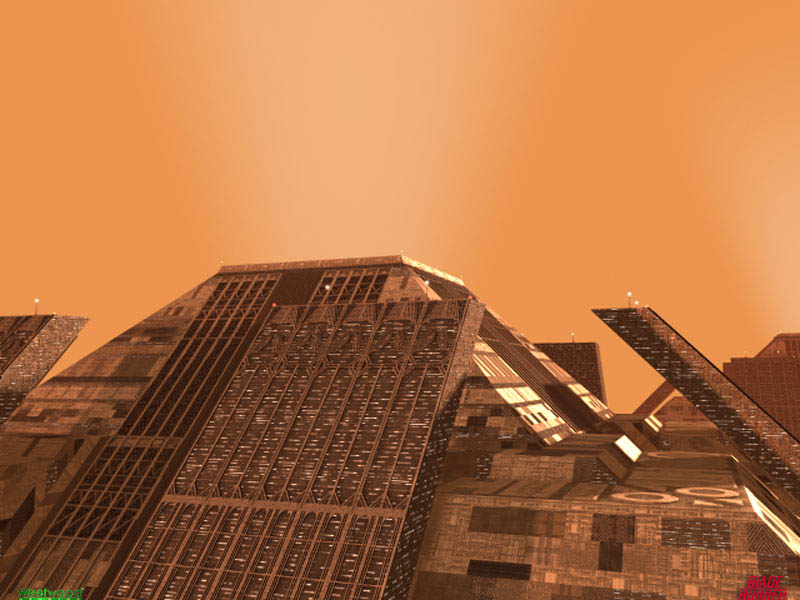 Tyrell Corporation building
Unfortunately, my office building does not look like a gigantic Mayan temple, although it is pretty weird looking.

Octopus often found deep inside here. Usually wedged into the very acute corner of the building.
I don't think they had flying buses in
Bladerunner
. Perhaps they should have. I think the flying bus below is Chinese. They really are quite ahead of us these days.