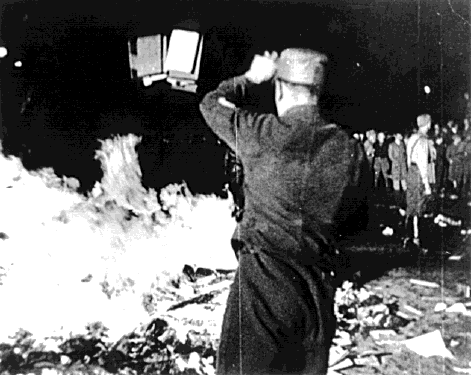 a book burning in Nazi Germany
There are a lot of things that can be said and have already been said about Sarah Palin. Here's the one that I found the most chilling: "According to Time magazine, [when she was mayor, Palin] sought to have books banned from the local library and threatened to fire the librarian."
NYT
. See article in
Time Magazine
.
We will
not
have a book-banner as our Vice President. I refuse to believe that America has sunk so low or that our people have become so craven and despicable. We are
not
a nation of book banners, and we will not elect one.